Call us today at
+91 9582505536

or Email us at contact@techvrm.com

We are Fast,Reliable,Effectively Communicates, Seeks new Ideas and Approaches .

View Services
Software Development
Business Venture or Organization/ Enterprise Application Software Development.
Website Development
It Can Be E-commerce, Business , Professional,Industry,Mechanical, Educational Institution. Website Developed Is Of Superior Quality Of Any Sector.
MOBILE APP DEVELOPMENT
We Build Mobile Apps That Take Users by Storm
GRAPHICS DESIGNING
An unforgettable logo crafted for your brand. Digital Banner,Poster,Brochures And Many More.
Our goal is to find the highest level of
efficiency for our clients in
efforts to support the
highest level of success.
We specialize in helping our clients automate, deploy and materialize their great ideas, programs and visions.
Displays a practical approach to solving problems
Skilled in proposing optional solutions
Important contributor to the successes of the department
Consistently exceeds performance goals
Have an ability to transfer vision into execution
Consistently meets all deadlines
Testimonials
Check out some of our Client Reviews
TECHVRM TECHNOLOGIES execute the design of a site exactly the way it is provided, or suggest ways to improve navigation, usability and scalability. TECHVRM TECHNOLOGIES is a pleasure to work with and I highly recommend the company to graphic designers who want a website done the way they envision it.

We are very satisfied and happy to have found TECHVRM TECHNOLOGIES as our offshore development partner. During our relationship, TECHVRM has developed a good understanding of our own vision and work flows and found a way to successfully complement our operations without causing any discontinuities or issues on our side.

I am very pleased with your Project Management capability. Your team has excellent communication skills and a fast response and turnaround time. Highest work quality. I can say that TECHVRM TECHNOLOGIES is a honest and decent group of people with the highest work ethic I have seen for development team.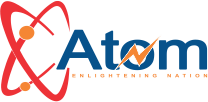 Let's Have A Meeting